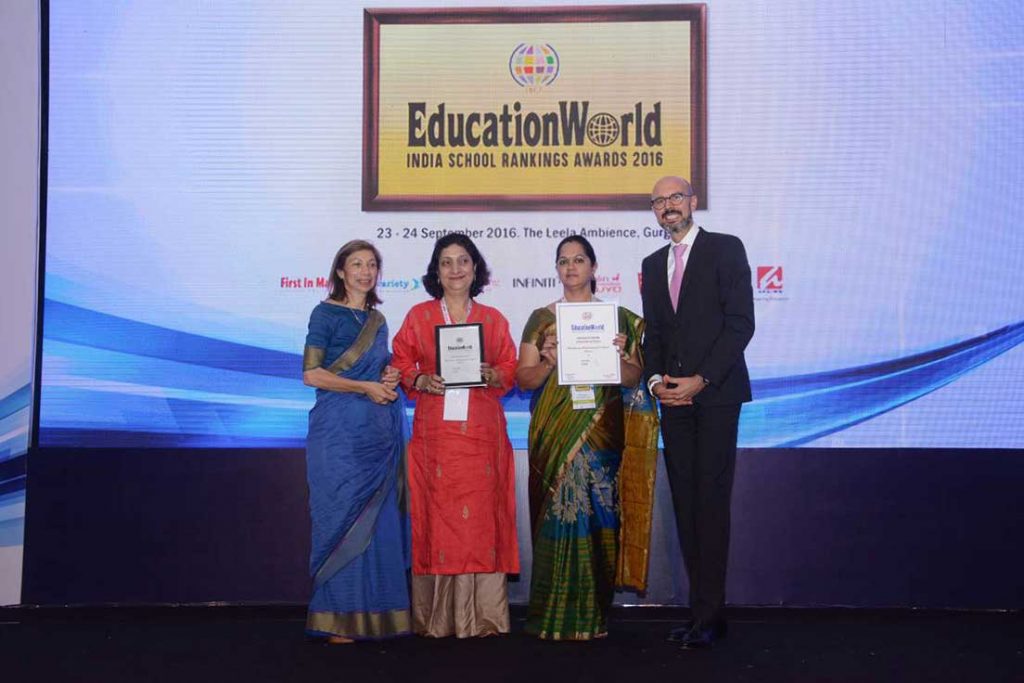 Education World India School Rankings 2016
Education World partnering with C fore, a marketing research company, conducts its annual survey across a 1000  schools and education institutions pan India . In its 9th year of Education World India School Rankings 2016, it has chosen Hindustan International School, Chennai as Tamil Nadu's No. 2 International Day School amongst its many competitors, according to the India league tables issued by Education World release in Delhi this month.
Thousands of parents, and teaching fraternity across the country participated in the survey to lodge their opinion. Over 8500 knowledgeable fee-paying parents, educationists, principals and teachers were interviewed in 25 cities by 203 field researchers of the Delhi-based C fore and asked to rate schools in ten discrete categories on 14 parameters of education excellence.
This prestigious occasion was coordinated over two days, the 23rd (Friday) and 24th (yesterday) on a grand note in The Leela Ambience Gurgaon Hotel & Residences, in Delhi, N.C.R.  The keynote address on Managing & Transforming Schools of the 2st Century was delivered by Thomas Schaedler, Director General, Collège du Leman, Switzerland. He pointed out that, 'While hiring remember, It dosen't make sense to hire smart people and then tell them what to do. We hire smart people so they can  tell us what to do'.
The session continued with a  panel discussion and Award Ceremony for International schools, Boarding schools, Lifetime Achievement awards & EW Grand Jury Awards followed by cocktails & dinner. The following day there was a panel discussion on National Education Policy 2016. Dilip Thakore the founder-editor of Business India and BusinessWorld magazines, rightly said that, 'Parent will value education that prepares their child to thrive on a global stage'