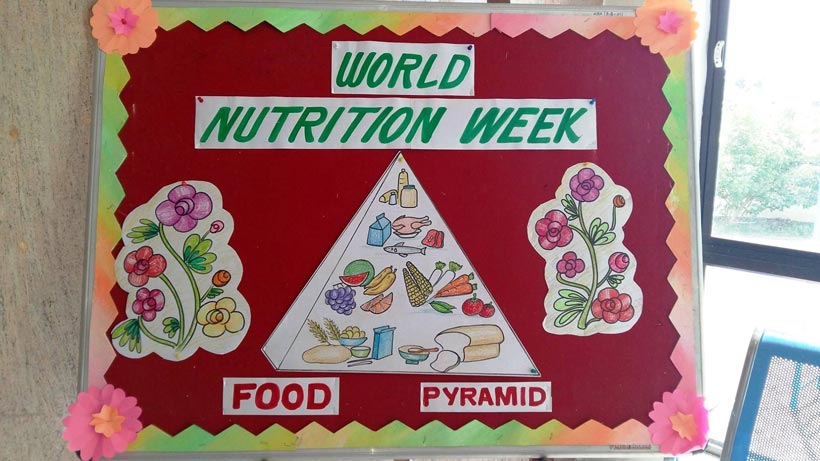 WORLD NUTRITION WEEK
Nutrition diet is very important for overall growth and development of the body.
In this regard HISK had celebrated the World's Nutrition Day which was on 1st sep to 7th Sep 2017.Mainly it was held to create an awareness among the students about the benefits of a proper nutrition. During the week the following features were highlighted.
Students of HISK were explained about the balanced diet which consists of carbohydrates, proteins, fats, vitamins, and minerals.
On the first day students made badges on protective foods like fruits and vegetables, all of them wore throughout the week .
Subsequently all the students made posters on nutrition. They also gave speech on the benefits of nutrition and many reasons to avoid junk food.
Final day the students were asked to bring healthy snacks such as body building, protective, energy giving foods to enable them to inculcate healthy food habits.
This week was concluded with the emphasis on the organic forming which enables us to consume food free from chemicals like fertilizers and pesticides.
So let us join hands and promise to build a healthy future for ourselves and our future generations by adopting a healthy food habits and life syle.